Us Girls

Learn it, Live i, Love it,

Format

Lifestyle magazine show

Camera

multi-camera setup

Picture Format

480i SDTV

Starring

Created by

Developer by

Agrix Television Inc

Original channel

Studio 23 (2006-2012)

Original run

May 2006-May 26, 2012
(As Us Girls)
Us Girls is a weekly lifestyle show in the Philippines hosted by, Iya Villania, Cheska Garcia, and Angel Aquino, which airs Every Thursday nights on Studio 23.[1]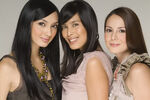 Launch as Us Girls (2006-2012)
Edit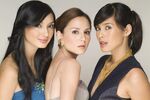 Us Girls, premiered on May 2006 at 9:30 pm.
In May 2006 Iya Villania Cheska Garcia and Angel Aquino. Us Girls It is the lifestyle show on Studio 23. we program hot fashion beauty and fitness
After 6 years on air, ABS-CBN decided to cancel it for unknown reason.[2]
Final hosts
Edit
Refereneces
Edit
External links
Edit