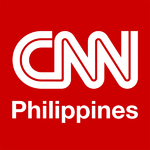 CNN Philippines
(abbreviated
CNN PH
) is an all-news and current affairs channel in the
Philippines
. It is owned and operated by
Nine Media Corporation
together with
Radio Philippines Network
(RPN) as the main content provider under the license of US-based media company
Turner Broadcasting System
(a division of
Time Warner
). Replacing
9TV
,
[1]
CNN Philippines is the local franchise of the
Cable News Network
(CNN). It is also the fifth local franchise of
CNN
in Asia, after
CNN Indonesia
,
CNN Türk
,
CNN Arabic
and
CNN-IBN
(India).
[2]
CNN Philippines' local live programming is produced from the Upper Ground Floor of the Worldwide Corporate Center, Shaw Boulevard corner
Epifanio de los Santos Avenue
in
Mandaluyong City
with the free TV
transmitter
located at the RPN Compound, #97 Panay Avenue, Brgy. South Triangle,
Quezon City
.
[3]
[4]
On October 14, 2014, Turner Broadcasting System together with Nine Media inked a five-year initial brand licensing agreement, until 2020, that will build the alliance between the two news agencies, both on television and online.
[5]
CNN PH has been launched since March 16, 2015, 6:00 am
PST
and currently being seen on RPN's flagship station
DZKB-TV
, channel 9 in
Mega Manila
and among all regional stations in the
Philippines
. It operates 18 hours daily from 6:00 AM to 12:00 AM on free TV while its programming broadcasts 24 hours daily on cable, satellite and live streaming providers.
Background
Edit
Under the brand licensing agreement between Turner Broadcasting System and Nine Media, the latter will pay CNN an undisclosed amount of monthly fee for programs and expertise from CNN International and CNN/U.S. that will air in the CNN Philippines in exchange of locally-produced news, current affairs and lifestyle programs and rolling news coverage from 9News, all based on the standards of CNN. Also, 9News will be trained by CNN staff at the CNN Center in Atlanta, Georgia to enhance their reporting that will also help them to contribute reports for CNN International along with its news bureaus scattered worldwide; as consultants from the latter will help Nine Media/RPN for further development and expansion of CNN Philippines. The official news website, 9news.ph will be redesigned and changed into CNNPhilippines.com.[6]
On the day of the soft launching of CNN Philippines held last October 14, 2014, at the Solaire Resort & Casino, CNN Worldwide President Jeff Zucker released a statement that said: The global news gathering power of CNN combined with the local perspective Nine Media Corporation brings enables us to provide first-class news and information to millions of Filipinos in a way that we have not been able to previously. I couldn't be happier to welcome CNN Philippines to the CNN family.[3][7] Presidential Communications Operations Office (PCOO) Sec. Sonny Coloma was the guest of honor at the trade launch of CNNPH at the Philippine International Convention Center the following day. RPN, the broadcaster of CNNPH, is formerly under the portfolio of PCOO, also known as Media Ng Bayan, from 1986 (sequestration from the Benedicto family, the original owner of RPN) until 2011 (when Solar Entertainment Corporation privatized the station); although PCOO still owns 20% minority share on RPN.[8]
TalkTV (2011–2012)
Edit
The channel was first known as TalkTV from March 2, 2011 to October 29, 2012 on SBN Channel 21. TalkTV is formed by the Solar Television Network, by-then owned by Solar Entertainment Corporation after the latter lead the privatization of former state-sequestered Radio Philippines Network (RPN) in 2011. The first programs that aired on the channel are Dateline NBC, Today Show, Today's Talk, NBC Nightly News, Inside Edition, Tonight Show with Jay Leno and Late Show with David Letterman.[9]
Solar News, known for its back-to-basics and unbiased journalism was formed in January 2012 during the coverage of the Impeachment Trial of former Chief Justice Renato Corona. Post-EDSA revolution ABS-CBN newsmen Pal Marquez, Jing Magsaysay and Pia Hontiveros together with former ANC anchors Claire Celdran, Mai Rodriguez and Nancy Irlanda known as the pillars of Solar News. Reportorial team then was composed by former reporters of RPN NewsWatch, the sole and longest running English newscast of Radio Philippines Network, which was stopped airing in 2012 as an effect of RPN's privatization.[9]
The 15-minute news bulletin Solar News Update (now Headlines) first aired in March 2012, followed by the primetime newscast Solar Network News and Solar Nightly News started airing in June 18 and July 16 of the same year and Daybreak and Newsday in October 1, 2012. Last October 30, 2012 at 05:30 am (UTC +8:00), TalkTV had finally signed-off to make way for the launching of the first 24-hour English news channel on both cable TV and free-to-air TV, Solar News Channel.[9]
Solar News Channel (2012–2014)
Edit
Main article: Solar News ChannelDubbed then as the "First 24/7 All-English News Channel on Free TV", Solar News Channel (SNC) replaces TalkTV. SNC was launched at 5:45am of October 30, 2012 on Channel 21.[10]
During the first months of the operations, the channel was producing major local newscasts including a native language newscast Solar News Cebuano, a sports newscast Solar Sports Desk and public affairs programs Legal HD, Medtalk, News.PH, Opposing Views, Elections 2013 and News Cafe. 60 Minutes, Top Gear, Undercover Boss and the "Stories" Documentaries block was also launched during the SNC's time. SNC launched its own mobile application for smartphone users. Its consists of features such as live streaming, catch-up episodes (newscasts and Stories) and latest news from the network's website, solarnews.ph.[11]
In November 2013, San Miguel Corp. President and COO Ramon S. Ang personally acquired the minority stake of STVNI. Tiengs was the majority stockholder then of STVNI.[12] In December 1, 2013, SNC moved to RPN Channel 9 for the improvements of the signal and to cater a wider audience. RPN's former occupant and SNC's affiliate ETC transferred to their former home SBN Channel 21 (ETC was aired in SBN-21 from 2008-2011 then at RPN-9 from 2011-2013). Solar News Channel then began to phase out its Solar branding on its newscast as it leans away from the Tiengs. It is also launched the Kapampangan national newscast, Kapampangan News and the public service program Serbisyo All Access which shown in Filipino language. Solar News Channel was closed down before midnight of August 22, 2014.[13]
9TV (2014–2015)
Edit
Main article: 9TVSNC relaunched as 9TV since August 23, 2014, the Solar brand on Channel 9 was retired after the ALC Group of Companies bought out the 34% Tiengs group stake with Solar TV and RPN 9. The Tiengs was losing money after they invested in RPN 9 and the group are focuses instead on the cable channels of the Solar Entertainment Corporation. Solar News was then rebranded as 9News as the programming and personnel was retained. Kids Weekend, Home Shopping Network, TV Mass for the Homebound and local informative shows including Something to Chew On, Boys Ride Out, Drive, Good Company, Two Stops Over and Bogart Case Files were part of the 9TV's programming line-up.[14]
Controversies also hounded 9TV as one of the motorpool drivers of the news division allegedly violated traffic rules after the news crewcab was entered a no-left/no-entry road (counterflow) while on hazard in the Balara area last September 14, 2014. 9News management then imposed a disciplinary actions and penalties against the driver and his designated reporter and cameraman.[15] In October 14, 2014, Cabangon-Chua announced their partnership with the Cable News Network.[16]
As a part of transition to CNN Philippines, 9TV temporarily used green screen as its news studio on January 5, along with the renovations of the newsroom and the strategic hiring of the personnel, and its newscasts began adopting the CNN graphic package more than a week later (January 15, 2015), in time for 9TV's coverage of Pope Francis's visit to the country. Several foreign non-CNN programs (except Undercover Boss and 60 Minutes) were also dropped in February, including NBC Nightly News (which was, in any way, unrelated to the suspension of its news anchor Brian Williams on February 10, 2015, a few weeks before its axing to the 9TV programming, due to controversies regarding to the Iraq War helicopter incident).
CNN Philippines was launched after a few weeks of preparation on March 16, 2015.